Barwon Edge is a culinary experience that takes you on a captivating journey down the Silk Road, where the flavours and aromas of the Middle East come to life.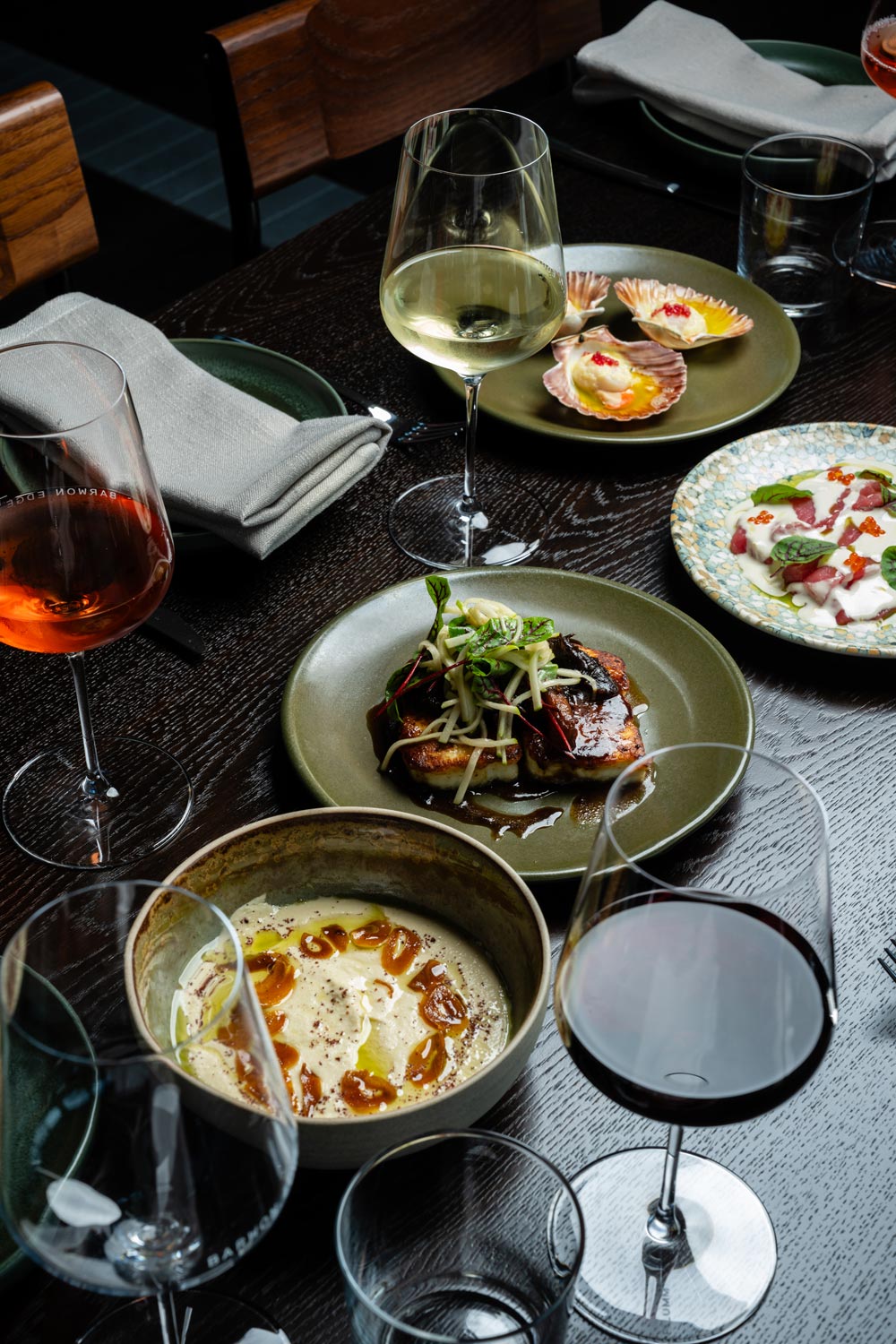 Follow the prompts below to place a booking. If the time you are after is not available, please contact us.
We were greeted by a smiling staff member shown-to our table orders were taken and meals were brought out at a leisurely pace glasses were always full food was amazing and well presented it was a wonderful night to have with friends and family
Morgan Harding
2023-10-16
Our experience at Barwon edge was delightful. The amazing food and drink recommendations to suit with staff paying attention to detail to provide great service made our night memorable. We will definitely be back next time we visit Melbourne.
Amazing venue on the Barwon River! Food was fantastic with so much variety and flavour. The staff were excellent & accommodating, the atmosphere / venue was high end & considered. Can't wait to go back again, well done Barwon Edge!
Benjamin Riches
2023-10-15
James the host was delightful with his wine recommendations, the vibe of the venue is romantic and the staff were attentive and friendly. I'll recommend this space to all my friends
Extremely pleasant experience, great staff and super respectful and on top of it. Food was amazing and a lovely view with the open fields
This place looks so amazing now that it's been renovated! We absolutely loved the scenery and the vibe inside. We had the four course chefs selection and everything was 10/10! We all left full and couldn't complaint about a single meal. Great work to everyone involved in the reno and the new menu! Cant wait to see this place expand. Will definitely be back!
Food and service was amazing!
Double Dutchess
2023-10-11
As soon as you arrive at Barwon edge there is a sense a luxury and relaxation the venue and surrounds are stunning topped off with excellent customer service and delicious food. We had a large group with complex dietary requirements which were all met we will definitely be back highly recommend
Wanting to share the love?
Barwon Edge Gift Vouchers
Looking for the perfect gift to spoil your friends or family? Choose your desired value and get it delivered directly to your email inbox.
The perfect for a last minute gift idea!